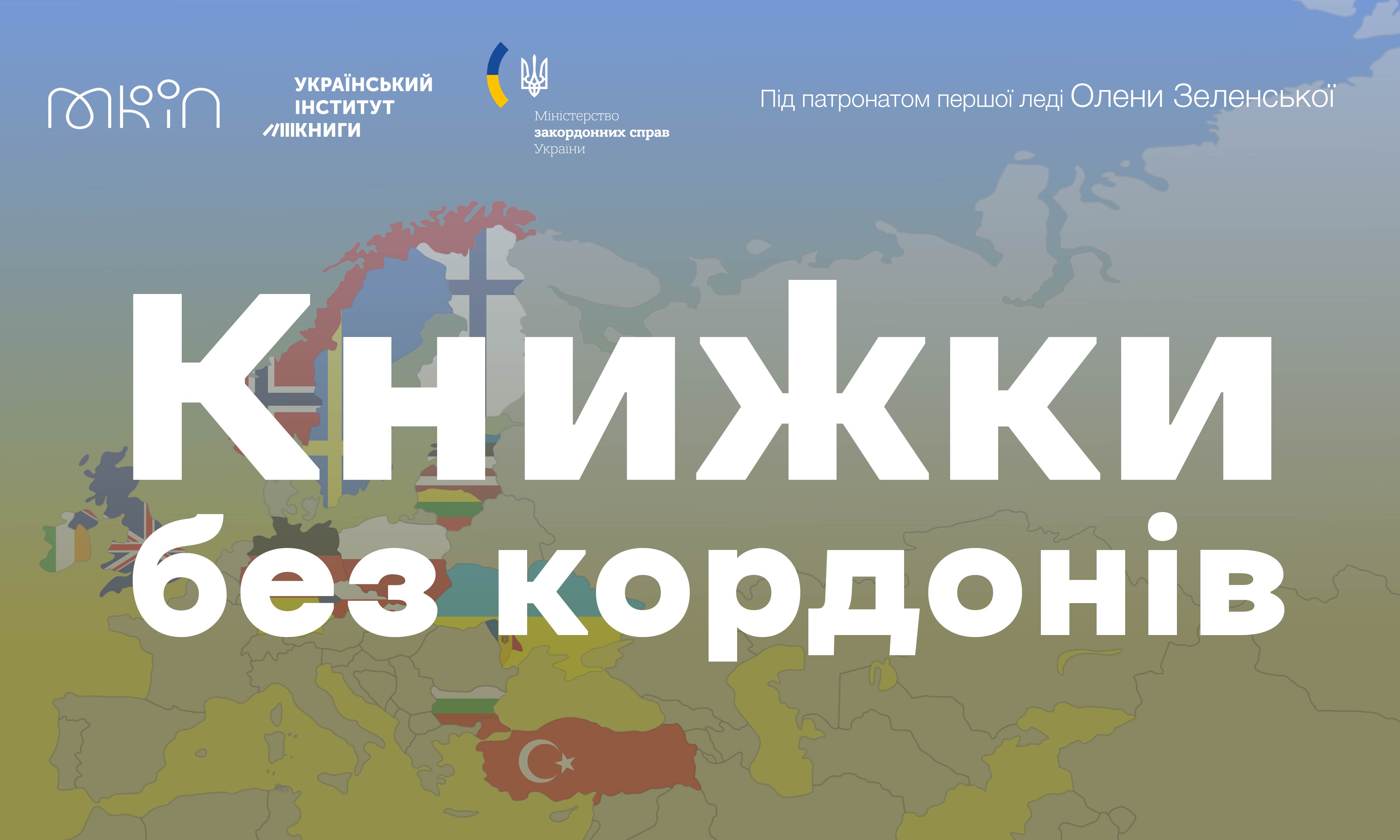 Emergency bags of little Ukrainians forced to flee abroad from russian federation's aggression are short of books in their mother tongue. Books can help overcome psychological trauma and stress.
That is why, the Ukrainian Book Institute (UBI) under the patronage of First Lady of Ukraine Olena Zelenska and support of the Ministry of Culture and Information Policy of Ukraine (MCIP) and Ministry of Foreign Affairs of Ukraine (MFA) have initiated "Books Without Borders" project.
Our common goal is to help children reduce anxiety, successfully integrate into their new environment and preserve national identity in a foreign country.
"Do you know what refugee mothers ask among other things? Books for children. So that they could cheer up, distract children and bring a bit of joy. So that they could talk about something other than war. Hence, we have launched this project to provide every little forced migrant with a book in Ukrainian. Afterwards, the owner will take that book back to peaceful Ukraine and put it on an honorable place on a shelf in the children's room, never again to be shuddered by explosions. That is how the victory will look like!"
Olena Zelenska, First Lady of Ukraine
A lot of people have joined efforts to implement this project, including publishers giving away Ukrainian children's books layouts for free; caring people donating money for printing; non-governmental organizations; local authorities; Ukrainian organizations abroad looking for partners and printing books on their own; volunteers helping with distribution and offering printed books to little Ukrainians. Supporting each other and acting together is the only way for us to withstand, hence to win.
Meanwhile, this is only the first stage of the project. The thing is, in order for children not to lose connection with their home we should meet book needs on a regular basis. Hence, the UBI jointly with First Lady Olena Zelenska, the MCIP and the MFA plan to provide libraries of Europe with 2 million books in Ukrainian from September 2022.
"'Books Without Borders' will reunite around 200 thousand children with their Motherland, despite inability to be physically present in Ukraine. This is only the first stage of the project. For now, children cannot return home, so we have to give them a part of something familiar and dear to their hearts. Undoubtedly, it is very important for children to integrate into the new environment, but it is also vital to keep in touch with their homeland. Borders are marked on the ground, and we do not want them to appear in the hearts of little Ukrainians."
Oleksandra Koval, director of the Ukrainian Book Institute
You can join the project in several ways. You can donate to the crowdfunding company; you can take book layouts and print books yourself; or you can order Ukrainian books from Ukrainian publishers. Please follow the link to get more details.
Let us bring Ukrainian books back to children's lives!
Contacts: [email protected]